Rexon Lube Oil Decolorizing Purifier
Chongqing Rexon Oil Purification Co., Ltd is concentrating on designing and producing various oil purification equipment for world-wild customers near 20 years, We located in Chongqing city, China. We warmly and sincerely welcome every customer to visit us anytime!
We offer oil purification machines and oil solutions as below:
-Transformer Oil Filtration System
-Vacuum Pumping Set for Evacuating Transformer
-Lubricating Oil Purification Plant
-Hydraulic Oil Purification Machine
-Turbine Oil Filtration System
-UCO Purification Processing Plant
-Light Fuel Oil Filtering Unit
-Waste Lube Oil Decolorizing Purifier
-Portable Oil Purifiers and Oil Filling Unit
Weather Proof House, Mobile Trailer, PLC Automatic Control System, Explosion-Proof Device can be added to each of the above model.
And today, we'd like to introduce you about our Waste Lube Oil Decolorizing Purifier Series TYR.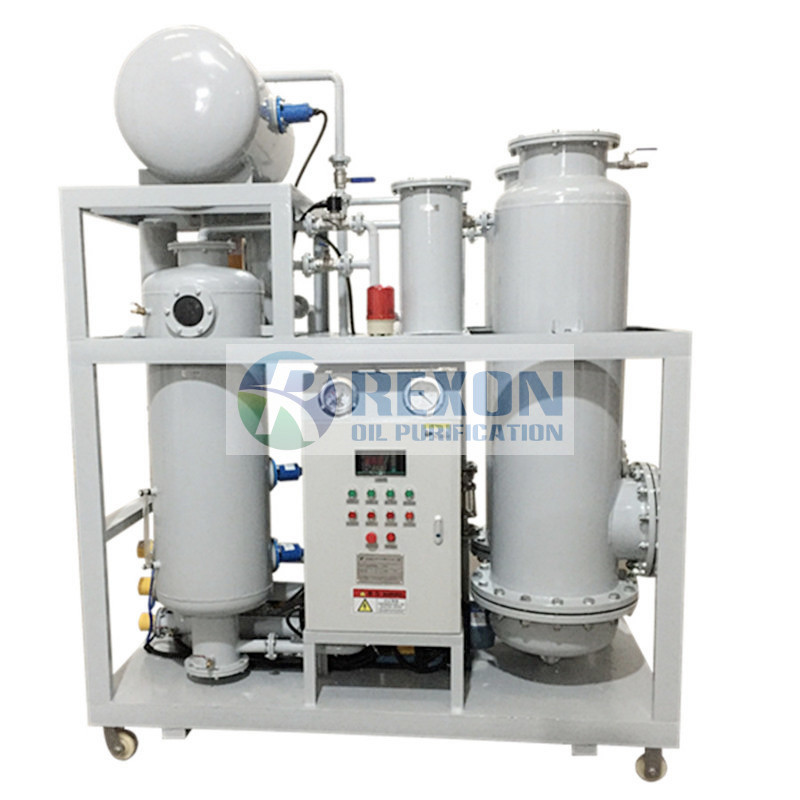 TYR Series Multi-functional Decoloration Machine utilizes the physical treatment, on the premise of without affecting the components and the performance of the oil,to rapidly remove the color, moisture, impurities (particulate impurities and mechanical impurities) and gases(acetylene, hydrogen, methane etc) and other harmful ingredients, etc. in the lubricating oil,thus improving the quality of the oil and recovering oil's viscosity, flash point and properties to make the oil purified and regenerated; and can effectively ensure the normal operation of equipment; meanwhile improve the life cycle and avoid accidents.
This machine adopts the the latest micro-filtration technology,which is a multi-functional purification system with vacuum oil filter, fine filter and decolorizing device.It uses pure physical treatment to remove water, gases, impurities and decolor,which will not affect the composition and performance of the oil. Equipped with chain protection device, the machine is easy to operate, safe and reliable.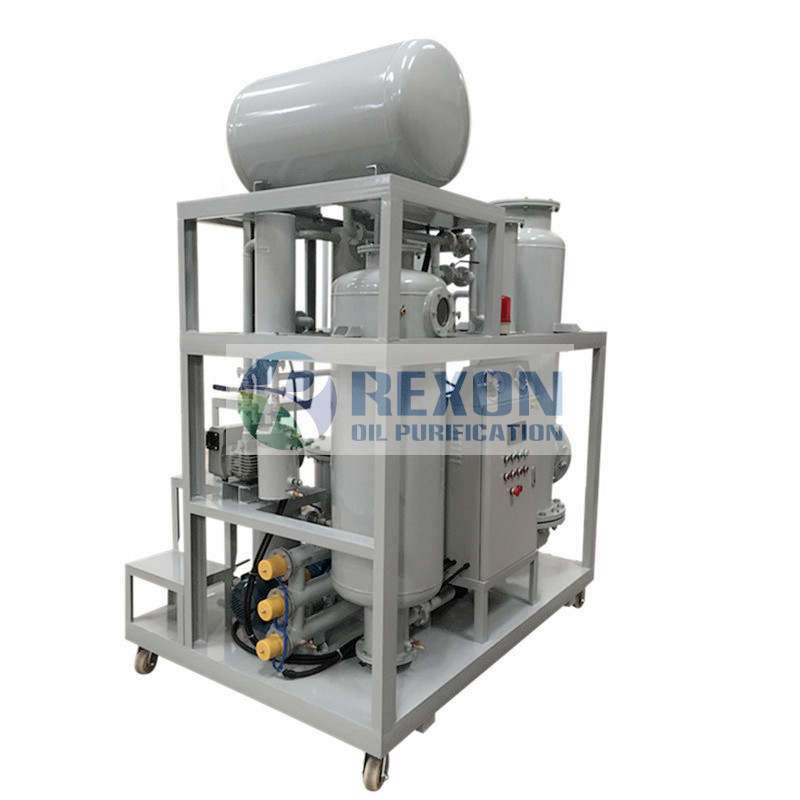 Welcome to contact us for any further information!
sales@rexonop.com Whatsapp: +86 18725628355 Skype ID: yolanda86123