SF6 Gas Trace Moisture Tester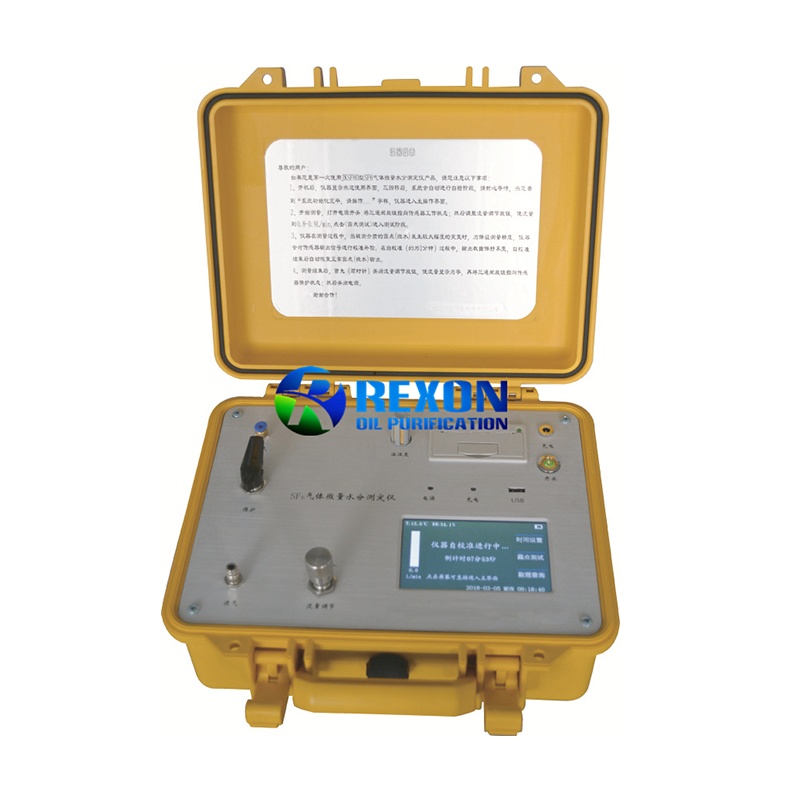 IntroductionRNSFS SF6 Gas Trace Moisture Tester is an intelligent measuring instrument independently developed by our company. This product is developed and designed according to the national power industry standard DL/T506-2007 <Measurement method of insulating gas humidity in sulfur hexafluoride electrical equipment>, using the original imported high-precision dew point transmitter and advanced digital circuit control technology.
The instrument has the advantages of a wide measurement range, fast response time, short measurement cycle, intuitive display and convenient operation. It can be applied to the humidity measurement of air, nitrogen, inert gas and any gas without a corrosive medium, especially the humidity measurement of SF6 gas. It can be used by departments such as electric power, petrochemical, metallurgy, environmental protection and research institutes, and has a high-cost performance ratio.
Technical ParameterMeasuring range:
Dew point: -80℃~+20℃
Micro water content: 0~19999ppm
Measurement accuracy:
±2℃(-60℃~-50℃)
±1℃(-49℃~+20℃)(Scope of work)
Resolution ratio:
Dew point: 0.1℃
Micro water content: 1ppm
Measuring time: ≤3 Minutes/point
Sampling flow: 0.6~1.0L/min
Display mode: Color touch screen display, full English interface, with backlight
Power supply: lithium battery can work continuously for 8 hours with overcharge protection
Inspection method: self calibration function after startup
Working temperature: -40℃~+80℃