Enclosed Type Vacuum Lube Oil Purification Plant Series TYA-W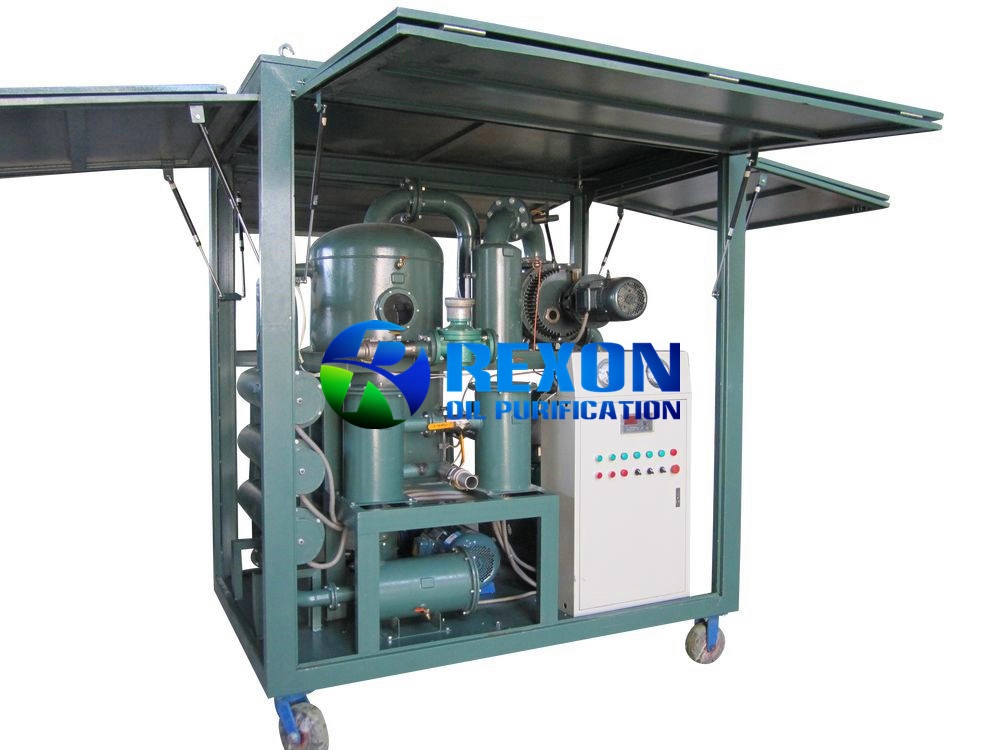 Application
Enclosed Type Vacuum Lube Oil Purification Plant Series TYA-W is especially for purifying all kinds of lubricating oil such as the hydraulic oil, mechanical oil, coolant oil, gear oil, and heat treatment oil and so on. Considering fieldwork requirement, this machine is totally enclosed type, weather proof type, dust proof, and completely enclosed by high quality metallic housing. It can work efficiently even in the bad weather condition.
Advantages
Lubricating oil treated by this machine contains so low emulsification value, few water content and impurities that it can be used repeatedly in the highly precise hydraulic lubricating equipment at home and abroad. This series can fast degas, de-water, and remove the impurity and the volatile matter (for example ethyl alcohol, gasoline, ammonia and so on). Enhances the oil quality, restores the lubricating oil viscosity, augments the flash point and improves the operational performance. Guaranteed the hydraulic system and the dynamic system, the lubrication system normal operation, so the machine is suit for many lines, such as the mine, metallurgy, electric power, transportation, manufactures and so on.
And under a regular oil purification and cleaning processing treatment for your oil by our oil purifier machine, the oil will be always kept in a good condition without such water, particles contaminants. Oil's service time can be prolonged a lot to it's original lifetime, you don't need to buy new oil and replace used oil often, and save new oil cost a lot. At the same time, good lube oil can guarantee the lubricating systems/machinery working normally and also prolong their lifetime, so you don't need to worry any problems may happen caused by unqualified oil. So directly benefit, it can save a lot of your new oil cost and help you keep a better and green environment from the waste oil product.
Technical Parameters